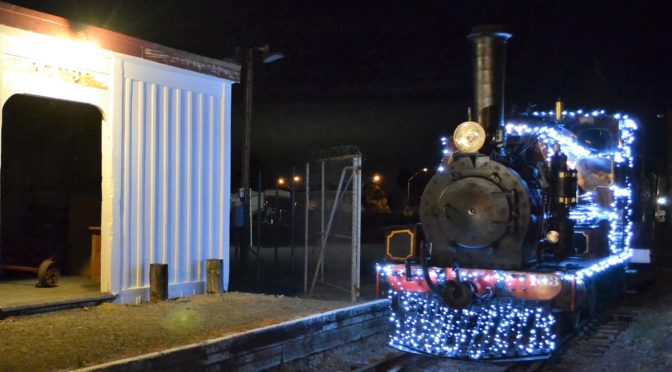 Candle Light Express – Friday trip 4 – Sold Out
Take a step back in time and ride the candle light express. while sitting in our 1940's carriages let the sparkle of lights covering the carriages transport you into a mid winter wonderland.
The train will travel up and down the feilding yard at night with lights all over the carriages and our 139 yr old steam locomotive.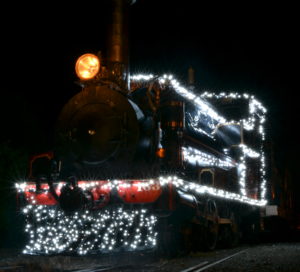 You must read and understand the terms and conditions.  Click here to view them.
We are running trips on Saturday 13th as well.
Ticket purchase available from 5.30pm Friday until 8.30pm and Saturday 4pm until 8pm.  No EFTPOS.   Please purchase from ticket booth by the main gate (blue box).
Candle Light Express – Saturday
Bookings
This trip is fully booked.