Taumarunui On The Main Trunk line 2020 – Cancelled

Our route will take us over the Mangaweka viaducts which are among the tallest in the North Island, with views seldom matched in New Zealand.  You can see the picturesque Rangitikei River below you as it flows past the high sandstone cliffs.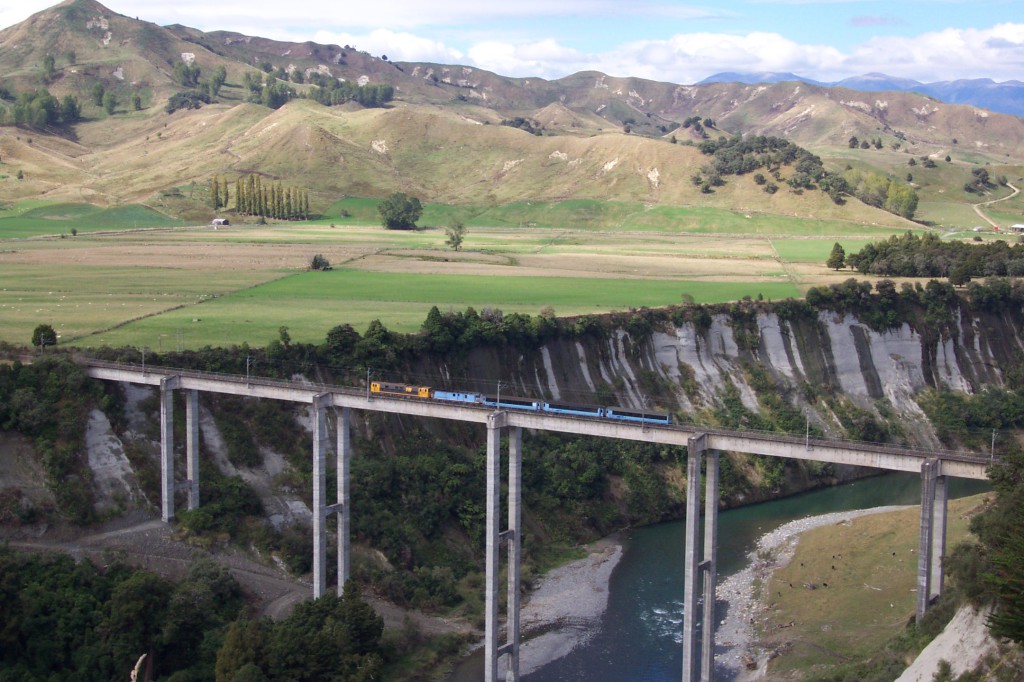 Leaving National Park we then travel down one of the rail wonders of the world, the Raurimu Spiral. This magnificently engineered piece of railway, steeped in history with stories of how an engineer with courage, foresight and a brilliant ability overcame one of the most challenging railway engineering assignments of the last century.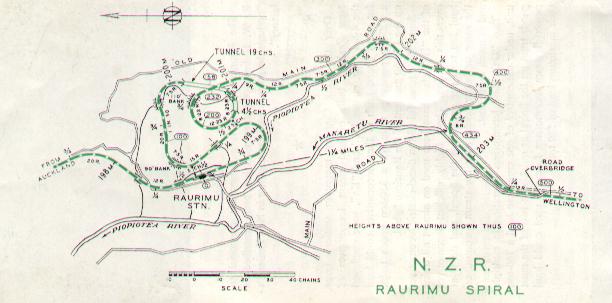 Descending the Raurimu Spiral we speed on to our final destination, "Taumarunui on the Main Trunk Line".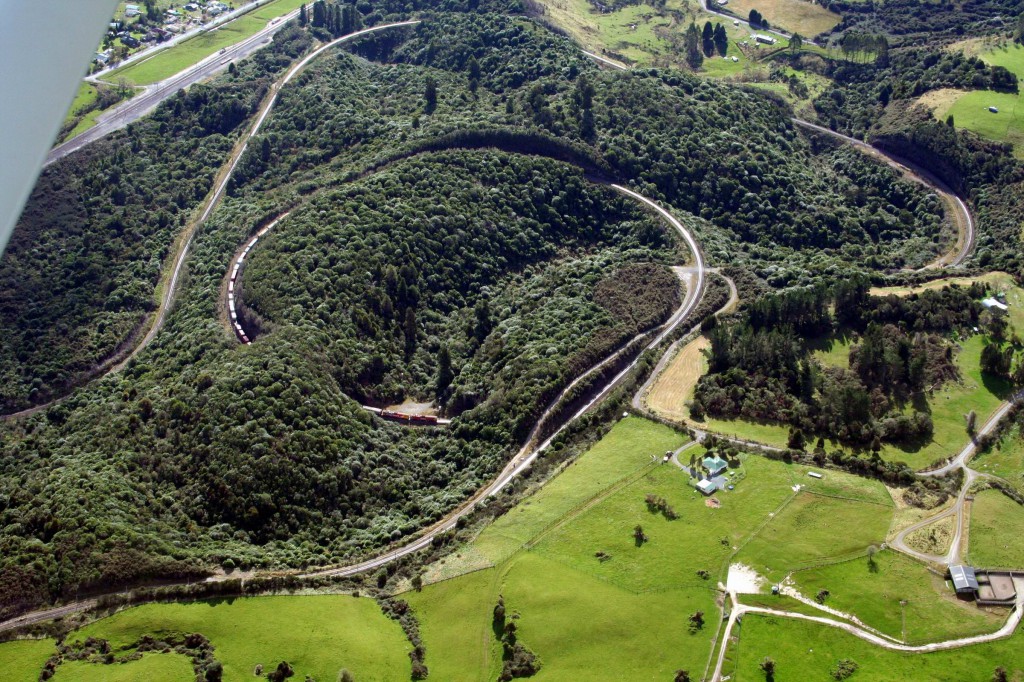 Raurimu – photo by Jenny Scott
We arrive at Taumarunui where you can cross the road to find a place to eat.
You may wish to visit the railway museum (on the platform) and wander down memory lane before it's "All aboard!" for our return journey to friendly Feilding.
ON BOARD MENU
Food and drinks are available in the Buffet Car.
Tea, Coffee, Hot Chocolate, Water and Cookies are available at the opposite end of the train
to the Buffet Car during the early part of the trip. Check with your Car Steward.
EFTPOS IS NOT AVAILABLE ON THE TRAIN
Items may change, depending on availability. If you have any questions or need assistance,
please ask your Car Steward.
FOOD
Sandwiches $4.00
Bacon and Egg Slice $3.00
Muffins $2.00
Slices $2.00
Chippies $2.00
Cookies $3.00
Chocolate Bars $2.00
Cheese/Crackers $3.00
DRINKS
Coffee, Tea, Hot Chocolate $2.00
Flat White (Sachet) $3.00
Cappuccino (Sachet) $3.00
Nippy's Iced Chocolate $3.00
Nippy"s Iced Coffee $3.00
Coke, Coke No Sugar, Sprite, Sprite No Sugar $2.00
Bottled Water $2.00
Ginger Beer, Ginger Ale $2.00
Beverages
DB Citrus Export Low alcohol 2% $5.00
Export Gold 4% $5.00
Tui Pale Ale 4% $5.00
Speights Mild 2.5% $5.00
Heineken 5% $7.00
Gin and Tonic $7.00
Woodstock Bourbon and Cola $7.00
Vodka Cruiser $7.00
Vodka Mudshake $7.00
White wine – Chardonnay, Sauvignon Blanc, Pinot Gris $7.00
Red wine – Merlot, Pinot Noir $7.00
Sparkling – Lindauer, Rose $7.00
All of the above items are subject to availability and change.
PLEASE NOTE: – Time of this service will be announced at 11am. Alcohol must NOT to be taken off the train.
SOUVENIRS: Please listen to the announcements as to when and where the souvenirs will be available for sale.
The trip will be hauled by a KiwiRail diesel locomotive.
| | |
| --- | --- |
| When |  Saturday 12th September 2020 |
| Depart Feilding | 9.00 am |
| Depart Marton | 9.35 am |
| Arrive Taumarunui | 1.10 pm |
| | |
| Depart Taumarunui | 2.40 pm |
| Arrive Marton | 6.30 pm |
| Arrive Feilding | 7.00 pm |
The Marton Railway Station is at the end of Station Road East, which comes off Wellington Street the main road in Marton. There is very limited but adequate parking at the station as KiwiRail have blocked vehicle access to the platform. This link might help find the Marton Railway Station.
There is no security at the railway stations so please ensure there is nothing of interest to thieves in your car.
For additional information phone  06 3235444  or email Rod@steamrail.org.nz
You must read and understand the terms and conditions.  Click here to view the terms and conditions.
Once you book you will receive an automatic reply. If you do not receive a reply within an hour, check your SPAM folder and then rebook.
Tickets will be Emailed the Friday before the trip.  Make sure your email address is correctly entered.
If you are unable to book online, drop into the Palmerston North, Woodville, Masterton, Whanganui, Hawera, Stratford  i-SITEs or
Dannevirke, Feilding  Info Centres. They can book you there, but an additional booking fee applies.
We can only operate in Covid Level 1.
The Government has just announced that we stay at Level 2 until the 14th of September, thus for another ten days.  This excursion canceled.   We will be in touch with all bookings and will arrange credits.

Bookings
Bookings are closed for this event.