Join us on a unique British themed railway trip to the 
Château Tongariro
.  We encourage everyone to dress up and prizes will be given to best dressed British Stiff Upper lip What couple. The last trip sold out in three weeks as there is always heavy demand for this trip. This train will be hauled by a Kiwi Rail Diesel Locomotive.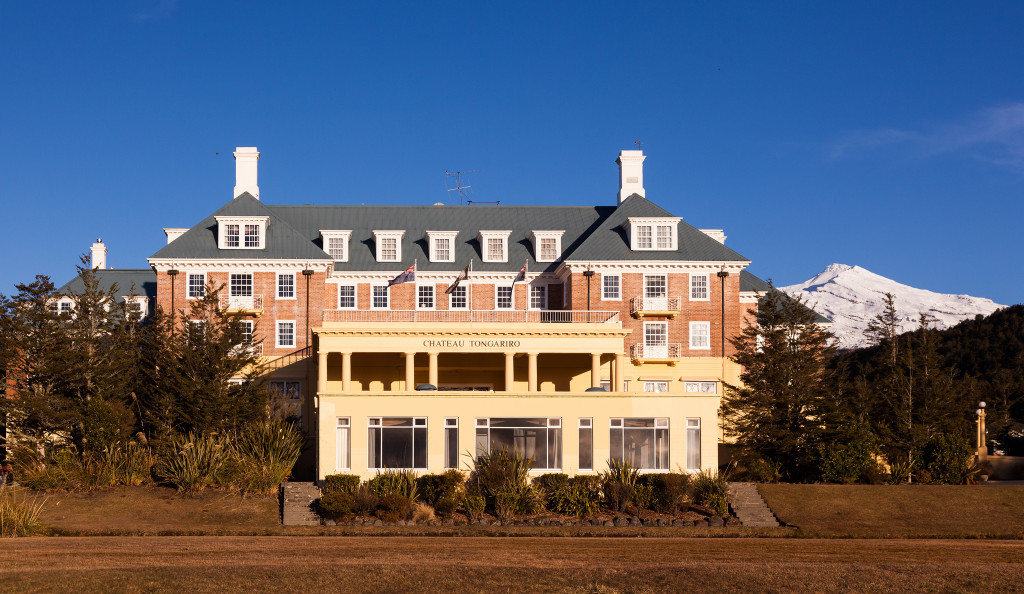 Enjoy the wide plains vistas of the Manawatu and the rugged landscapes of the Rangitikei as your journey soars over majestic viaducts and our locomotive hurries through tunnels on its way to the agribusiness centre that is Taihape township.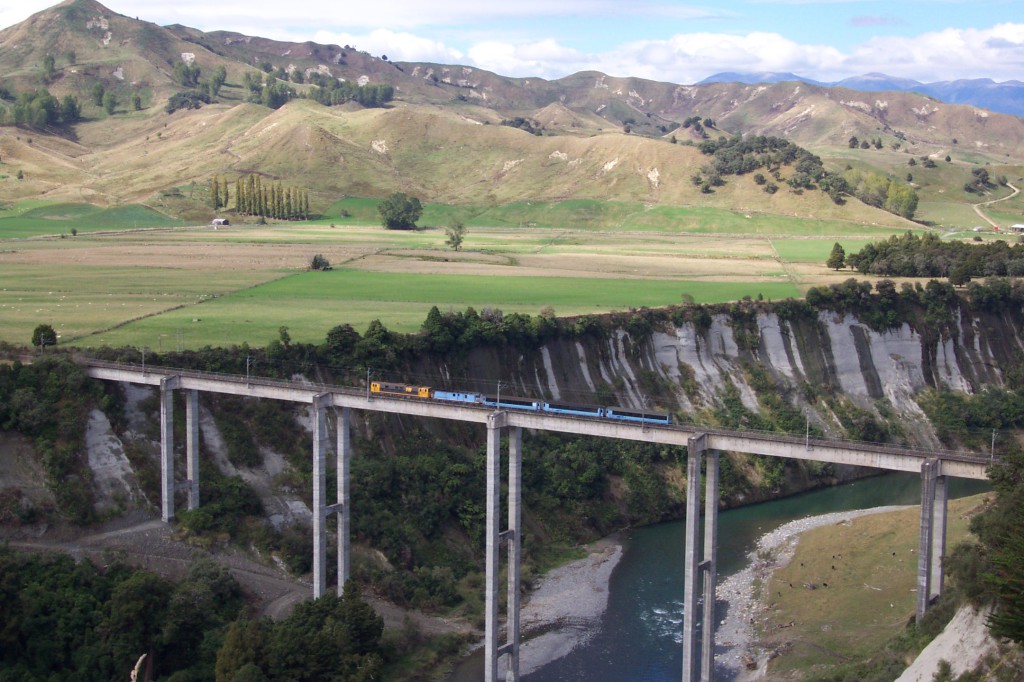 Leaving Taihape we ascend towards to volcanic plateau.  Passing Waiouru and Ohakune our locomotive speeds on towards National Park.
Arriving at National Park there stands the Château Tongariro, like a sentinel, on guard at the base of the mighty Mount Ruapehu.  Built in 1929 after the land was gifted by Maori, there have been VIPs from all around the world who have visited this New Zealand icon now its your turn. You will then be transported by bus up to the Château for a three course meal including tea and coffee.  Any liquid refreshments that you may desire are extra .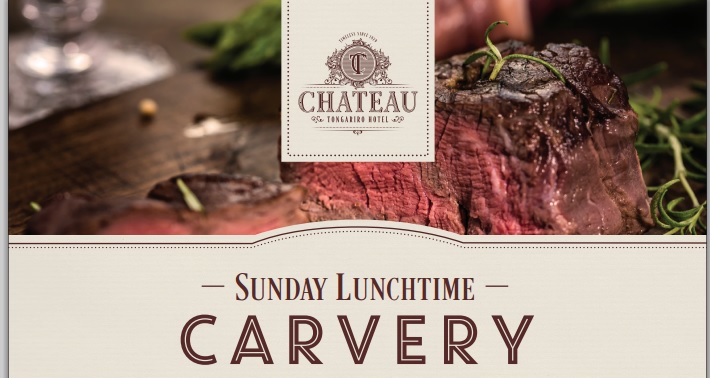 Soup
Leek potato and truffle (GF)
Roasted tomato vegetable and barley
Bread rolls
Starters
Salad bar (GF)
Marinated vegetables, Lettuce, selection of dressings
Shrimp and avocado salad (GF)
Mixed greens and a spicy cocktail sauce
Mediterranean Chickpea salad (GF)
Grilled vegetables with a mint, cumin and yoghurt dressing
Caesar salad (GF)
Traditional
New Zealand cheese (GF)
Smoked cheddar, edam and camembert, quince paste, nuts, dried apricot, crackers
Hot line
Lyonnaise potatoes
Onion, garlic, herbs (V,DF)
Carrots, beets and parsnips
Honey gastrique and toasted walnuts (GF,V,DF)
Cauliflower and broccoli morney
Black truffle (V)
Baked NZ Hoki
Green beans, lime and horopito butter sauce (GF)
Grilled chicken breast
Spinach, mushroom and red wine sauce (GF)
Roasted rump of beef
Buttercup pumpkin, kale and peppercorn sauce (GF)
Carving station
Rolled pork leg (GF)
Mustard, gravy, apple sauce
Dessert
Mixed fruit salad (GF), Apple peach and pecan cobbler, Maple and vanilla custard cream, Rolled pavlova (GF), Passion fruit and berry compote, Chocolate / Banana / Carrot cakes, Ice cream station Cones and lolly bar, Tea and coffee (GF)

No BYO.  This train will be licensed.
For those who may find the tundra landscape more interesting our train will be stationed at National Park for three hours with the National Park township a kilometre walk away.
At 3.40 pm we depart National Park for the return trip to Feilding.
| | |
| --- | --- |
| When: | Sunday 6th May 2018 |
| Departs Feilding: | 8.00 am |
| Depart Marton | 8.35 am |
| | |
| Arrives National Park |  12.00pm |
| Departs National Park: |  3.40 pm |
| Arrives Marton | 6.45 pm |
| Arrives Feilding | 7.20 pm |

This is a diesel hauled train.
The Marton Railway Station is at the end of Station Road East, which comes off Wellington Street which is the main road in Marton. There is very limited but adequate parking at the station as KiwiRail have blocked vehicle access to the platform.   There is no security at the Marton Railway station, and ensure there is nothing of interest to thieves in your car.  This link might help.
For additional information Phone  06 3235444  or Email Rod@steamrail.org.nz
You must read and understand the terms and conditions, click here to view the terms and conditions.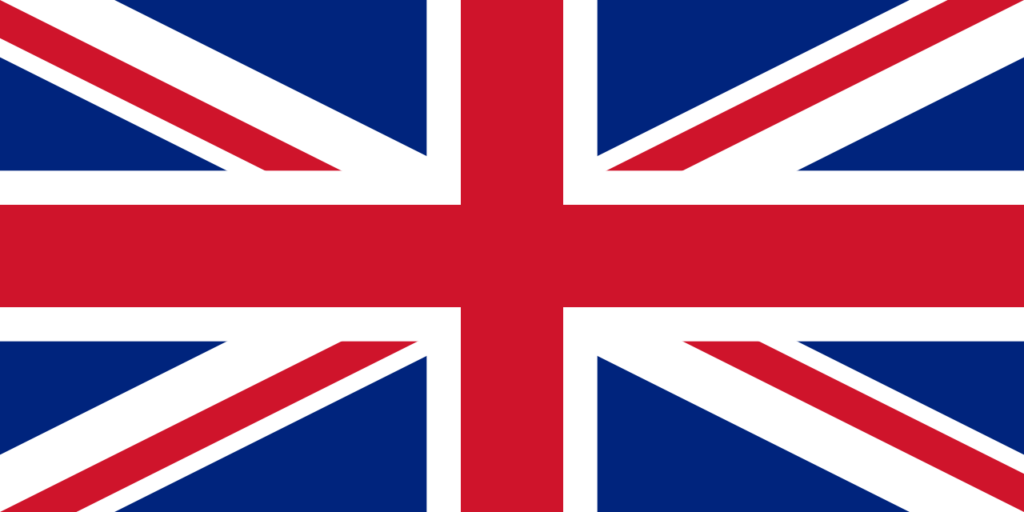 Prizes will be given to best dressed British Stiff Upper lip What couple.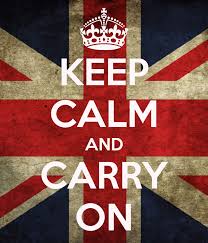 You must read and understand the terms and conditions, click here to view the terms and conditions. If this trip does not work for you then join our friends email list, please add your email to our list,  by clicking here.
We will send you an email each time a new trip is ready to be booked.
If you are unable to book online, drop into the Palmerston North, Woodville, Masterton, Wanganui, Hawera, Stratford's i-SITEs or Dannevirke, Feilding  Info Centres and they can book you there, an additional booking fee applies.
Once you book you will get an automatic reply.  If you do not get a reply within an hour check your SPAM folder and then rebook.
Tickets will be Emailed the Friday before the trip.  Make sure your email address is correctly entered.
Bookings
This trip is fully booked.