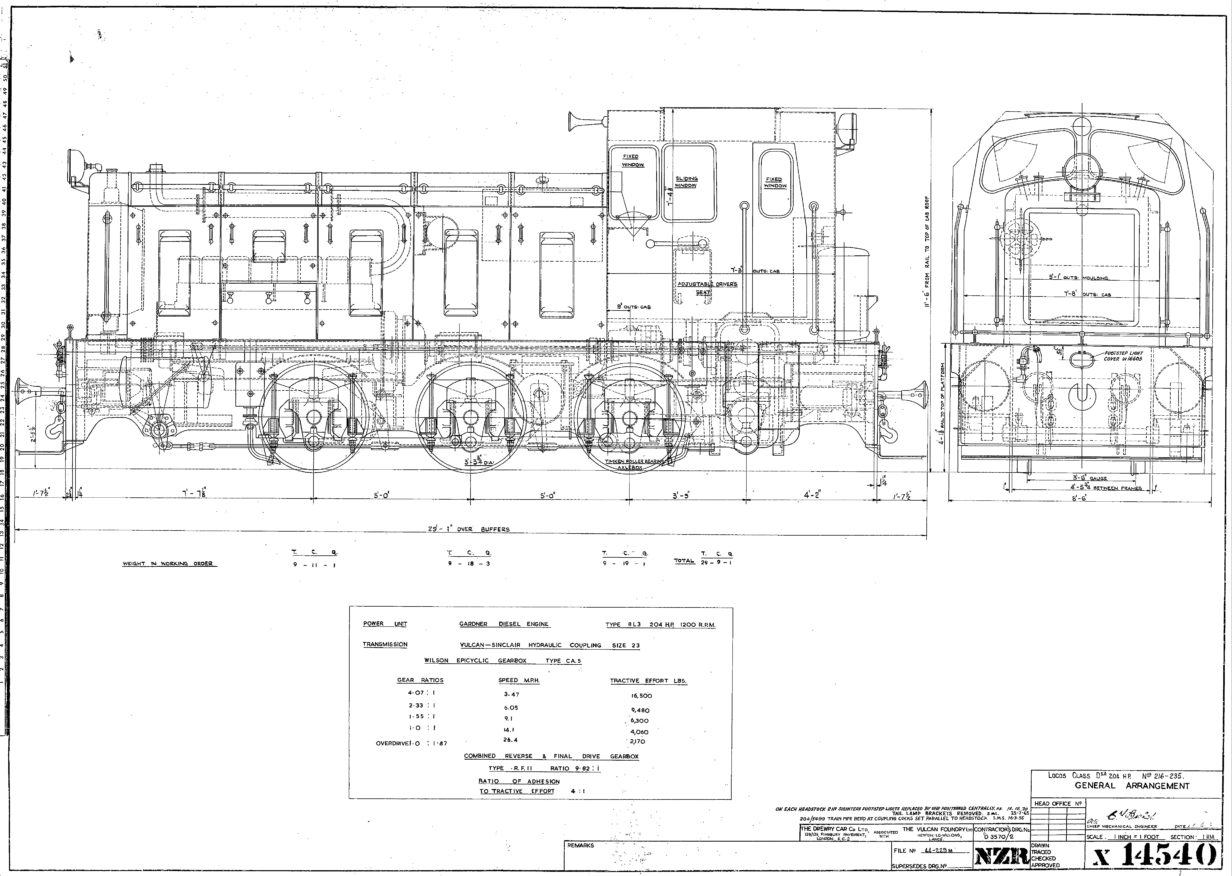 Dsa227
Following on from the success of the initial batch of DS class 0-6-0DM shunting locomotives, NZR management decided to acquire further locomotives of this type. These locomotives would be similar to the DS class and would be allocated to the major centres where they would be used primarily as shunting locomotives. As they would be slightly heavier these locomotives were allocated the DSA classification.[1]
Designated as model A-2, these locomotives were built by the Vulcan Foundry of English Electric for the Drewry Car Company. They weighed 29.5 tons ready for service and were powered by a Gardner 8L3 diesel engine producing 204 hp. The driving wheels were 39¾", the same size as that of the DS class.
To see what restoration and maintenance has been completed since Dsa227 came to FDSRS, have a look at the restoration.
History
2425/D174 built 1954 at Vulcan Foundry to DSA.227 (0-6-0)
DSA. 227 in service 12/1953 (livery:NZGR Carnation/Midland Red)
DSA. 227 renumbered c1978 to DSA320
DSA 320 w/off 02/1982 at Oringi
DSA 320 owned by Feilding & District Steam Railway Society