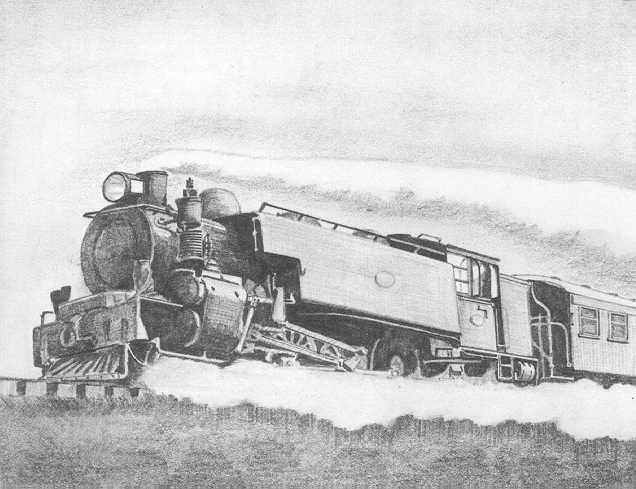 Wab794 – History
Our Wab794 was built as part of a batch of 10 at Hillside Dunedin in 1927 – completed in May. It is one of only two survivors of this class, and the only one in mainline running condition.
Wab794 was a group of 10 who worked the steeper gradients of the Dunedin-Oamaru route until 1940 when they were replaced by J class locomotives. Alternative work in the South Island was limited due to their high axle loads. In 1942 Wab794, along with Wab790 were moved to Wellington to work the suburban trains. Unfortunately, due to poor maintenance during wartime, Wab794 was involved in the derailment of a suburban train at Haywards in 1943. Completion of electrification of the Hutt Valley in 1954 once again displaced Wab794, and it was moved to Wanganui. This stay was a short one as diesel-electric locos displaced K class locos, which in turn displaced the Wab.
Wab794 was sold to the Ohai Railway Board in 1955, after a major overhaul at Hillside (Dunedin). The engine had run 837,400 miles for NZR (1.35 million kilometres). It was used for hauling coal until later in the decade when it was put on standby duties due to the purchase of diesel-mechanical locomotives. The exception to this was when it was when the Otago Branch of NZRLS used it with X442 to haul a passenger train on the 21st November 1964.
Early in 1965 the Ohai Board offered Wab794 to the NZRLS Otago Branch for their Ocean Beach Railway, but unfortunately it was too big. The Canturbury Branch, who had been offered X442 for their Ferrymead site, offered to take Wab794 as well. In 1967, it was "released" by the Local Legislation Act to the NZ Railway and Locomotive Society along with X442 for display at Ferrymead Historic Park in Christchurch. In March 1968, the pair were towed from Wairio to Dunedin, and then a week later Wab 794 was steamed to tow X442 to Timaru for secure storage. They did not reach Ferrymead until 1978. In October of 1988 Wab794 was part of the parade of power 125 celebrations.
In 1997, it was leased to the F&DSRS on a 25-year 'heritage' lease for restoration to mainline operation.
1927 – 1955 NZR
1955 – 1968 Ohai Railway Board
1968 – 1978 Stored
1978 – 1997 Ferrymead Railway (CRS)
1997 – 2001 Feilding, Overhaul
2001 re-entered service
Owned by the NZR & LS